This article is reprinted from Fresno State News, as written by Ramon Castaños, University Communications student intern
---
Fresno is hot — really hot. 
The daily temperature hit triple digits every day but one between July 11 and Aug. 3. Temperatures topped out at a high of 110 degrees on July 17, according to the National Weather Service. Aug. 1 cooled off slightly to a high of 98.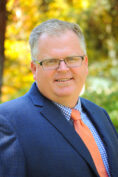 When it gets hot in Fresno, people try to keep cool by going to a pool, going to a water park, heading up to the lake or over to the Central Coast for cool ocean breezes. Those who can't go far look for relief in air-conditioned movie theaters, malls or other public spaces. The City of Fresno has cooling centers open for those who don't have air conditioning.  
But what happens when you can't escape the heat?
Exposure to high heat can cause a person's body temperature to rise rapidly, resulting in exhaustion and cramps, dizziness, seizure and coma, headaches and heavy sweating, according to the California Department of Public Health. 
But the biggest threat to a person's health can be heat stroke, which could lead to death, said Dr. Scott Sailor, professor of kinesiology in the College of Health and Human Services at Fresno State. He has several years of experience working with football athletes during the summer months.  
Heat stroke can cause damage to the kidneys, liver and other organs. If any person is showing such symptoms, call 911 or cool them in a cold-water bath or shower, Sailor said.    
If people are working or participating in outdoor activities in the heat, they should take a break every 10-15 minutes, depending on the intensity of the activity, to get out of the sun and drink water to stay hydrated. If exhausted, find somewhere that has shade to cool down, Sailor said. 
To stay safe during the summer heat, Sailor has six tips to keep hydrated and cool from the hot weather.